Welcome back to Minds In Bloom! Today's guest blogger is Carrie of My Book Boost, and she's sharing her favorite comprehension question to ask her class. Read on to find out what it is and why it's her favorite!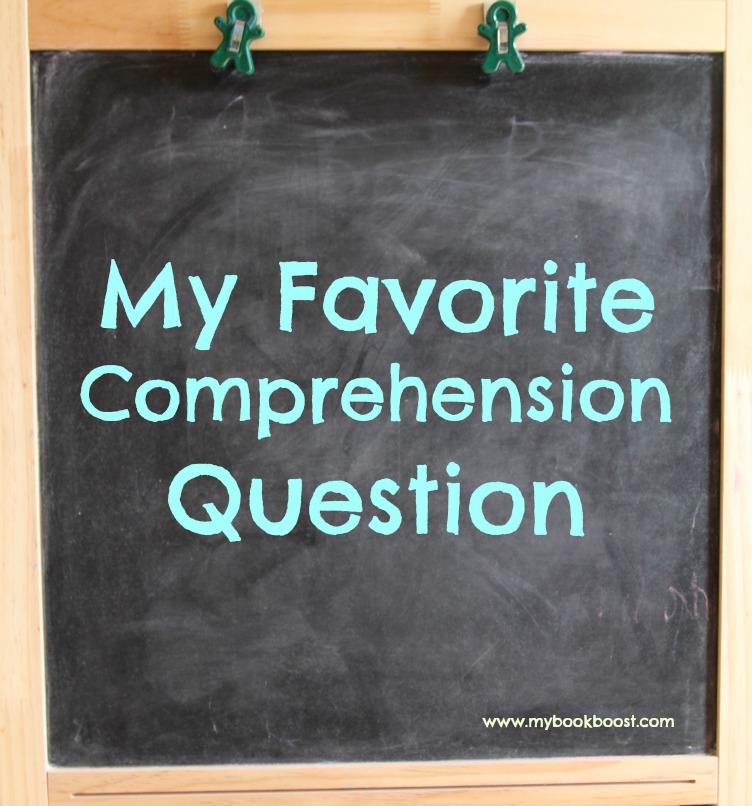 What's my favorite comprehension question to ask kids after reading? Let me give you a hint. It requires kids to use more than their brains to answer the question. One more hint: wiggle your toes.

Why is this my favorite question?
First of all, it's fun! Kids don't expect you to ask this question. And, research shows that people learn better when they involve their bodies (Jensen, 2005). Movement is learning. As an added bonus, this question can be used with both fiction and nonfiction.
Student Engagement
Involving students' whole body increases their engagement and energizes them. Their blood gets flowing and more brain connections are made.
You can even get the entire class involved by asking this question after your daily read aloud. It gives them all a chance to respond instead of just the first three kids who are called on.
When can you ask this question?
Guided reading groups
Daily read aloud time
When your own kids or grandkids are reading
Ask yourself as you read and increase your own comprehension
This concept can also be asked before, during, or after reading. If you decide to use it before reading, change the question to, "Can you predict an action that might go along with something in the book? Show me."
The first time I asked my daughter, "Can you do an action that goes along with the book?" was after she read a book about a zebra who loved to sing. She got out of her chair, smiled, and acted out more than one part of the book. Many kids really enjoy the chance to ham it up.
My son was reading a Minecraft book. When I posed this question to him, he stood up and showed me with his arms how you can use a bow and arrow to try to get a witch. He was excited to show me what he had learned.
I've found it to be easier to ask this question at earlier times of the day than at bedtime. It tends to get kids energized and is not as conducive to sleeping. But, feel free to experiment yourself if you're using this question with your own kids.
Daily Application to Teaching
With all of the other things that you need to remember on a daily basis, how can you remember to incorporate this kind of question into your life at school and/or home?
Pose this question during your guided reading groups or read aloud
Have volunteers or teaching assistants ask this question after they've read with a child
Ask yourself, "What opportunities am I giving my class or child to move today?"
Here is a link to print off this question, if you'd like.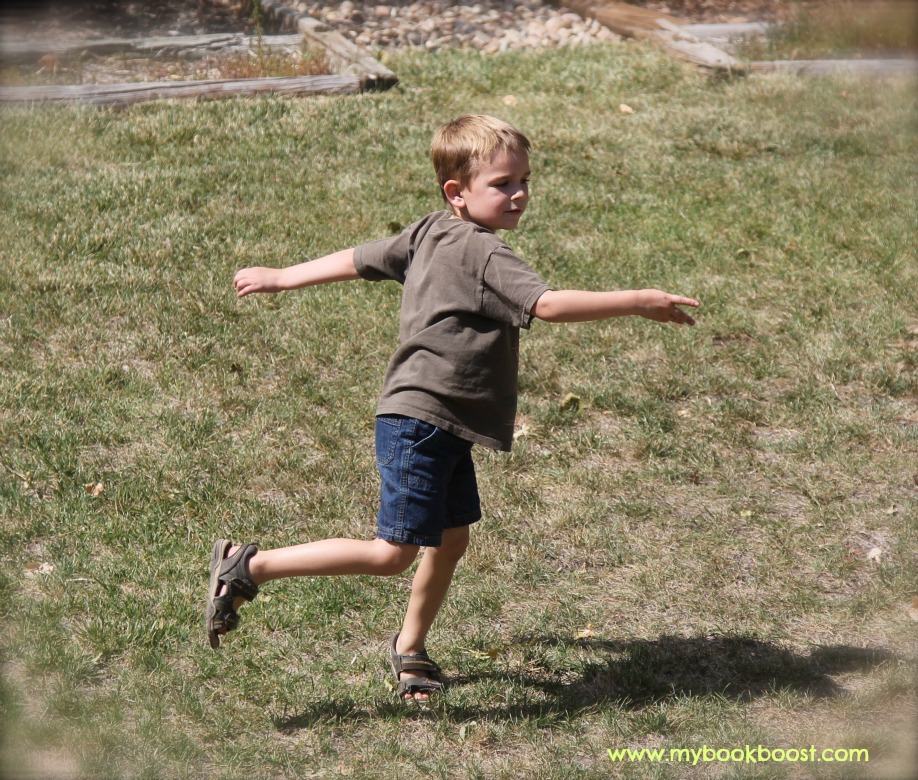 Another twist you can think about is to ask the child to pretend he/she is doing something that happened in the book, sort of like charades. For example, "Can you pretend you are the mouse sweeping? What would that look like?" from If You Give a Mouse a Cookie by Laura Numeroff.
If you really want to make something memorable, involve moving the body, and you're more likely to remember it. Movement is learning.
What other ways do you facilitate moving and learning for kids?
Reference:
Jensen, E. (2005). Teaching with the Brain in Mind. (2nd Edition).
---

Carrie Lane lives in Iowa with her husband, two kids, and Dachshund-Corgi named Sasha. She's taught 1st and 2nd grades and has enjoyed tutoring reading throughout her career. She blogs about teaching, being a mom, children's books, and more at the My Book Boost blog. She can also be found on Teachers Pay Teachers.